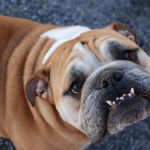 K-9 Kingdom, a locally-owned and operated business established in 2003, offers Dog Daycare where your dog runs free all day in our 4,500 sq. ft., indoor/outdoor facility. In our one-of-a-kind Kennel-Free Boarding, your dog is free to roam and play with our caring staff who are there 24/7. Your dog has human contact, sleeps on small beds, and is relaxed not being in a small kennel all alone. Then your dog comes home happy, tired and relaxed!
Our staff is made up of a variety of experienced handlers, all of whom are the most dog-loving people you will find. Our staff, combined with our services, is what makes K-9 Kingdom a true Wonderland for Dogs!
K-9 Kingdom won a 2011 Super Service Award from Angie's List. Also, for the latest info and pictures friend K-9 Kingdom on Facebook.
Please give us a chance to show you what a wonderful experience you and your dog will have at K-9 Kingdom.
We look forward to doing business with you in the future and keeping our dogs happy and healthy!
Our Founders
Kelli and her pups